The Origin and Development of Autobiography Research: A Comment on the Brief History of Western Autobiography Criticism Before the 20th Century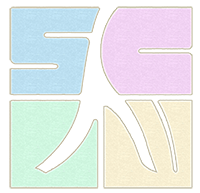 Abstract: With the "coming of age" of life writing, the research on the history of life writing criticism has been one of the important problems. As to autobiography, since the Renaissance western scholars have paid attention to it. Based on the trends of human nature theory, democracy and individual consciousness in Enlightenment, it had reached its peak in eighteenth century, and attracted great interests of some thinkers, such as Samuel Johnson, W. Dilthey and Jacob C. Burckhardt. It is helpful to the development of autobiographical writing and criticism to explore the natural progress of autobiography research in the view of academic history.
Key words: autobiography research; individual consciousness; academic history
Liang Qingbiao is Associate Professor of World Literature in College of Jiangxi Normal University, China. He gets his Ph.D from Nanjing University. His research interest is on life writing studies. He is the author of A Modern Quest of Self: Rousseau's Confessions and Modern Chinese Autobiography(Chinese Social Science Press, 2014) and the editor of The Biographer's Revenge: Essays of Modern Western Research on Life Writing(Guangxi Normal University Press, 2015).