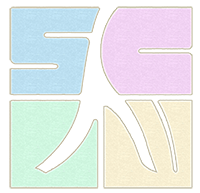 Abstract: Gu Cheng (1956-1993), compared with his generation of poets, displayed a unique style in his poems, consisting of both the rational political elements and the romantic sentiments. Gu Cheng lived in Waiheke Island,New Zealand in 1988, killed his wife and committed suicide in 1993. The last five years of his life was precipitated into a deep dilemma and conflicts. "Travel" brings about an unsettled mind to the poet, with his poems presenting his loss of direction in life and forecasting his eventual tragedy. The article focuses on the "Diasporic experience" and the "Cultural Shock "on the poet. From the comparison between the construction of the "realities" in his autobiographies and his real life experiences, this article endeavours to present the dialogue between the poet and the society.
Keywords: Gu Cheng, diaspora, biography, cultural shock, split
LU Siao-Wun, Ph.D Candidate in Nanyang Technological University of Singapore. Her area of Interest is Diasporic Poetry of Overseas Chinese. Her Recent Publication include a book chapter "The Maze of Sex, Female and the Politics: Li Ang's Writing strategy and its Limitation" inThe multicultural Studies in Asia : A Selection of the Young Scholars (Malaysia: Da Jiang publication, 2015) and a paper "Writing Beneath Rubbles: A Study of Shen Cong Wen's Home Letters," (Annual of Graduate School of Chinese Literature. Taipei: Dong Wu University, 2015).