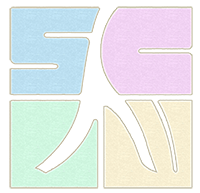 Abstract: Over the years, I have kept tracing the intersection of academic research and literary writings, from which he can both study modern Chinese writers and their works and can produce their literary biographies. For instance, he applies the form of biographical novel to his works of Yu Dafu, a fairly complete literary biography; Guo Moruo and His Three Wives focuses on the love and marriage between them, an indispensable aspect of studying men of letters in Sang's opinion. He later has largely widened his topics and horizon. He uses the new perspective and concept of the market economy in his writing of The Rong Family, and highly values the family's contribution to the national industry. Biography of Wu Mengchao elaborates on a distinguished expert of hepatobiliary surgery for his achievement and noble spirit in the treatment of countless patients. Prof. Sang advocates that a literary biography must invariably put priority to the truth. All the other elements must abide by the truth. In addition, description of details should be emphasized as key to the well-roundedness of characters, the literary value and readability.
Key words: Yu Dafu; Guo Moruo; Rong Family; Wu Mengchao
Prof. Sang Fengkang is a researcher of the Chinese Literature Institute at the Chinese Academy of Social Sciences and member of Chinese Writers' Union. He mainly specializes in the studies of modern Chinese literature and individual biographies, as well as the writing of novels. Besides the four literary works mentioned above, he has also published many other academic works, which include Anecdotes of Hu Shi, Interpersonal Relationships of Hu Shi, Individuality of Guo Moruo, Literary Guru Mao Dun, Reviews on Modern Chinese Literary Masters. His novels include Friend, Lover and Passer and Reminiscences of My Love.