The Second Council Meeting of Fujian Provincial Association of Biographical Literature and the Exhibition of Painting & Calligraphy Held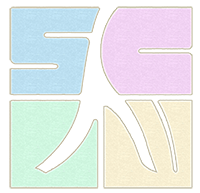 On the morning of December 16th, 2012, "Immersing in Pen and Ink with True Feelings"-- the Second Council Meeting of Fujian Provincial Association of Biographical Literature (FPABL)and the Exhibition of Painting & Calligraphy was held in Fujian Hongda Electronics Co. Ltd.
At the meeting, Zhong Zhaoyun, a famous writer and the chairman of FPABL, reviewed and summarized the work of 2012 and made plans for the future development of the association. The guests who spoke at the meeting all expressed their high expectations and their will to support FPABL's development. Huang Heqing, the director of Fujian Provincial Literary and Art Association, made a speech and fully affirmed the achievement of FPABL and put forward his ardent hopes.
Painters and calligraphy artists attending the meeting include Ding Shida, Yu Duanzhao, Huang Jingtong, Song Zhansheng, You Tian, Lu Yongjian, Chen Hongtai, Lu Weifeng, Lin Gongxiang, Huang Wenming, Zhou Ye, Wang Yinmao, Liu Weisong, totaling more than 40 persons. Huang Duanlin, the former deputy secretary of the Fujian Provincial Party Committee and the honorary president of the Association, who was unable to be present due to important official trips sent his treasured calligraphy. So did Chen Zhanghan, who is the vice chairman of Fujian Provincial Writers Association, the chairman of Fuzhou City Book Association, and consultant of FPABL.
At this meeting and exhibition, the artists participated created elaborately more than 20 calligraphy works. Through different views, they wrote down good things in life, full of strong romantic thoughts and feelings, and expressed their most enthusiastic praises and wishes for FPABL and also congratulations for the 20th anniversary for Fujian Hongda Co. Ltd. These works will be collected by Fujian Hongda Co. Ltd while Fujian Hongda will provide financial support for FPABL. This is a great event for the promotion and prosperity of the cultural undertakings in Mindu ( another name for Fuzhou city). It not only provides a cultural feast of good taste, but also reflects the quick development of Mindu culture.