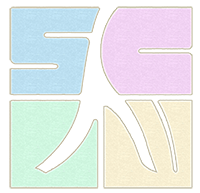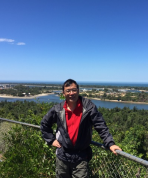 Yuan Qi, PhD, is Associate professor of Literature in School of Liberal Arts at Yangzhou University, adjunct research fellow of SJTU Center for Life Writing, and Deputy Editors-in-Chief of Journal of Modern Life Writing Studies. He specializes in Shakespeare, Western Literary criticism and life writing studies.
Main Publications
1. A Dialogue with Freud and Shakespeare: Norman Holland's New Psychoanalytic Criticism, Beijing: Social Science Academic Press, 2014.
2. Co-Authored. Self Portraits of Chinese People: A Study on Chinese Modern Autobiography and National Character(1840-2000), Shanghai: Shanghai Renmin Chubanshe, 2009.
3. Edited. The Rock and the Rainbow: Selected Essays on Life Writing by Zhengrun Yang, Guilin: Guang Xi Normal University Press, 2016.
4. "Cultural Aspects of Taiwanese Life Writings Under Japanese Occupation." Journal of Modern Life Writing Studies, 9(2017), 110-126.
5. "Tennan Tagara's Yuan Shikai: Interpretation Deforms the Portaiture." Journal of Modern Life Writing Studies, 7(2016): 66-77.
6. "An Innovation or a Deconstruction of Life Writing: A Review of Stephen Greenblatt's Will in the World: How Shakespeare became Shakespeare." Journal of Modern Life Writing Studies, 4(2015):193-200.
7. "Review of Psychoanalysis in China." Psychoanalysis and psychotherapy in China, 1(2015): 174-177.
8. Listening and Dialogue: A Review on Yin Dexiang's Between East Sea and West Sea: Cultural Observation, Identification and Choice in the Diaries of Embassies in the West in Later Qing Dynasty, 1(2011):135-138.
9. "Living as Art: Lyotard Interpreting Malraux' Life." Review Masterpieces, 5(2007):134-137.
10. Interpreting the Post-modernist Text Strategies in Shakespeare in Love." Hundred Schools in Art, 7(2007): 191-193.