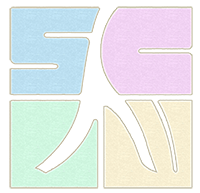 Hong Kong and Macao are both important areas in the field of overseas life writing on modern Chinese people. As the participants in the process of modernization in 20th-century China, and because of the special political, economic and cultural circumstances, the biographies in Hong Kong and Macao feature uniqueness in many aspects, such as the copious quantity, various genres, especially the complex identities of subjects and the diversity of contents, which will function as supplements to biographies in China's Mainland. Based on thousands of life writings in Hong Kong and Macao, this study focuses on hundreds of works about 100 important subjects. It is divided into 23 sections in 5 chapters, totaling about 280 000 Chinese characters.
By comparison and interpretation, this study intends to explore the life careers and personalities of subjects and features of the biographical form. It aims at giving a panorama of life writings in Hong Kong and Macao. Therefore, it sheds new light on modern eminent Chinese people from multiple perspectives and dimensions.
Chapter 1 provides a summary on the milieu, historical process, biographical features and research perspectives about the life writing in Hong Kong and Macao. Chapter 2 emphasizes on the revolutionary activities of Sun Yat-sen in these regions, the typical "Hong Kong story" of He Dong and Zhou Shouchen and the intellectual's life of Xu Dishan in Hong Kong. Chapter 3 briefs on the history of biographies between 1949 and 1978, which include the works about China of Chen Junbao and Cao Juren, and the memoirs of Ba Jin, Ma Sicong and Shao Yanxiang. In Chapter 4, the main subjects are Li Jiacheng, Bao Yugang, He Hongshen, Jin Yong and Bruce Lee etc., which are all famous and successful people in the fields of business and movie industry. The last chapter continues to discuss the life of movie stars, such as Liu Dehua, and the eminent families in Hong Kong and Macao, such as the Li's family, Rong's family, Tang's family and Tian's family.