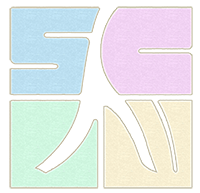 The two countries of Germany and China have had many intersections in the history of the 20th century to the present, which provides many opportunities and scenarios for the encounter between Chinese and Germany. Both the Germans and the Chinese have left a clear mark in history. The experience of the Germans in China and the experience of the Chinese in Germany constitute the most idiographic and humanistic chapter in Sino-German relations. Some of the Chinese and their descendants who have studied, immigrated, or lived in Germany have written autobiographies or memoirs. In Germany, some scholars and writers (mainly sinologists) have a strong interest in Chinese people. In addition to Germany, Chinese people living in Switzerland and Austria have also left several biographical writings, which are precious samples for understanding the exotic experience of them. On the basis of extensive materials, this volume reviewed about 450 Chinese characters who have relations with German-speaking countries in certain way. It includes an introduction, four chapters and the conclusion, a total of 22 sections, 260,000 words.
The introduction reviews the history of Sino-German relationship and the Chinese immigrants' to German-speaking countries. It also highlights main features of Chinese life-writing in the Sino-German cross-cultural context.
Chapter 1 reviews the activities of the Chinese in Germany before the outbreak of the Second World War (1901-1939) and the records or memories they left behind. Among them are politicians, revolutionaries, diplomats, scholars and literati, and "Qingtian hawkers."
Chapter 2 reviews the "German experience" of the Chinese from World War II to German reunification (1939-1990) (Chow Chung-cheng 's autobiographies is of special significance) and the study of Chinese people by German sinologists (the books about Taiwanese writers are given special attention).
Chapters 3 and 4 describe the new features of biographical writing in the late 20 years, including the autobiography written by Chinese and the Chinese biographies written or translated by German scholars. Cross-cultural conflict and identity confusion are central issues in late biographies and autobiographical writing.