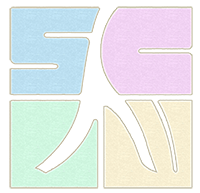 Prof. Tang Xiumin
Adjunct Fellow at the Center for Life Writing, Shanghai Jiao Tong University
Research interest: biography study; English novels
Email: xiumintang@yahoo.com
Position
Liaison for foreign affairs, Center for Life Writing, Shanghai Jiao Tong University
Editor, Journal of Modern Life Writing Studies
Deputy Secretary General, the Biography Society of China
http://www.zgzjwx.com/nd.jsp?id=165#_np=7_432
Education
Nanjing University, 2000-2004. Ph.D. in Comparative Literature and World Literature from the Chinese Department.
Dissertation: Lytton Strachey and "the New Biography": A Historical and Cultural Study.
Shanghai International Studies University, 1989-1992. M.A. in British and American Literature from the English Department.
Thesis: A Quest for Utopia: A Thematic Study of Doris Lessing's Four-Gated City.
Yantai Teacher's College, 1978-1980, in English from the English Department.
Cambridge University, Oct. 2002 - Oct. 2003, visiting scholar at Faculty of English
Selected Publications:
Co-authored (leading writer), A History of British Biography. Shanghai: Shanghai Foreign Language Education Press, 2012. (Top 100 in 2012 by Chinese Reading Gazatte)
Lytton Strachey and "the New Biography": A Historical and Cultural Study. Taiyuan, Shanxi, China: Shanxi People Publishing House, 2010.
"Transit, Tradition, and Reflection: A Survey of Auto/Biography Study in the Anglosphere (2014-2015)." Journal of Modern Life Writing Studies 6 (2016): 60-75.
"On Aspects of the 'New Biography'." Foreign Language Research 4 (2013): 93-97, +112.
"The Novelistic Psychoanalysis in Biography: Lytton Strachey and Fyodor Dostoevsky." Foreign Literature Review 3 (2010): 168-79.
"The Strategies: Reading William L. Andrews' To Tell a Free Story: The First Century of Afro-American Autobiography, 1760-1865." Contemporary Foreign Literature 2 (2010): 127-34.
"The Artistic Design in Biography: Roger Fry and Lytton Strachey." Journal of Huaiyin Teacher's College (Philosophy and Social Science Edition) 3 (2010): 88-96.
"The Multiple Self: the Subjectivity in the Self Narrative in Autobiography." Journal of Zhejiang Normal University 1 (2009): 37-42.
"Blog: the Self-Expression in the Age of Internet." Review of British and American Literature 1 (2008): 316-31.
Life Writings:
"Ross Terrill: The Foreign Biographer Who Writes Life of Mao Zedong." Chinese Biography 1 (2014): 1-14.
"On the Stage and in the Audience: My Impression of Ross Terrill." Eminent People 12 (2013): 16-24.
"A Diary of an English Canine." Shanxi Youth 3 (2005): 18-26.
Co-Translation:《承诺与权力》。南京:江苏人民出版社,2000年。
[A Translation of Deborah Shapley's Promise and Power: The Life and Times of Robert McNamara. Nanjing, Jiangsu: Jiangxu People's Publishing House, 2000.]
Interviews:
With winners of Pulitzer Prize for Biography: Kai Bird and Martin J. Shewin, Megan Marshall; Pulitzer finalists: Jonathan Sperber, Leo Damrosch.
With distinguished biographers: Nigel Hamilton, Michael Holroyd
With distinguished experts on biography study: Margaretta Jolly, Carl Rollyson, Hans Renders, Joanny Moulin (forthcoming)
With Chinese Biography Award winner Zhang Sheng (interviewed together with Prof. Yang Zhengrun)
All the interviews except Michael Holroyd's and Zhang Sheng's were and will be published in the Journal of Modern Life Writing Studies from 2015 to 2018.
Zhang Sheng's interview appeared in the Journal of Modern Life Writing Studies in 2013.
Michael Holroyd's interview appeared in Literature and Art Sep. 10, 2002.