Biographical Center of the Members of Chinese People's Political Consultative Conference (CPPCC) Culture and History Museum Established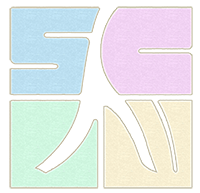 A few days ago, the founding ceremony of the Biographical Center of the Members of CPPCC Culture and History Museum and the first symposium of subjects were held in the CPPCC Auditorium, organized by the CPPCC Culture and History Museum and co-organized by Chinese Shaner Health Group.
The first batch of members whose biography would be written of are Mei Baojiu, Tan Yuanshou, Li Shiji, Ye Shaolan, and Cai Zhengren, who are the representatives of Peking Opera and Kun Opera.
Zhao Wei, curator of the CPPCC Culture and History Museum, put forward that after the establishment of the Biographical Center, the committee plans to select a group of highly respected members annually and organize a special team to help them collect and sort out historical materials personally experienced, seen and heard by adopting such forms as words, pictures, videos, etc., upon which their biography would be published, recording their rich and colorful life. The participants believed that it was of great significance that the historical and cultural materials are collected in a focused manner and preserved by the application of modern science and technology. The rescuing collection, preservation, research and utilization of those historical materials are contemporary work, which will benefit generations to come.