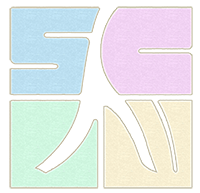 A Dialogue
Between the Biographer, the Scholar and the Reader
22-23 December, 2018 in Nanjing
Organizers:
Shanghai Jiao Tong University Center for Life Writing;
College of Foreign Language Studies at Nanjing University of Finance and Economics
Workshop Description:
SJTU Center for Life Writing is to launch the life writing workshop for the purpose of promoting life writing culture and stimulating life writing practice and research. The prosperity of life writing depends on the concerted efforts of biographers, scholars and readers. Throughout the history of life writing, most of the eminent life-writing theorists are outstanding biographers concurrently. Life-writing theories are practical, while the practice of life writing is in need of theoretical guidance and readers' response and support. Our workshop will thus extend invitation to biographers, scholars and readers in this field to exchange information, publicize research results, elicit research topics, recommend excellent works, discuss projects and coordinate writing schemes. The workshop takes the form of discussion on issues of common concern emerging in the writing, researching or reading of biography. It is open-ended in nature and we welcome scholars, biographers and readers as well as organizations and societies in the field home and and abroad to participate, give advice and make comments. Any sponsorship to our workshop is warmly welcome. For further information, please contact our center.
Speakers:
Han Shishan (former Vice President of Writer's Association at Shanxi Province, biographer), "The Selection of the Subject and the Exploration of the Materials."
Li Hui (former journalist on People's Daily, Lu Xun Prize① winner, biographer), "Those Respectable People in Ba Jin's Random Reflections."②
Liu Jialin (Associate Master of College of Humanities, SJTU; Professor of Comparative Literature; Deputy Director of SJTUCLW), "Trans-Cultural Biography: Similarities and Dissimilarities."
Manzari, Francesca (senior lecturer in comparative literature at AMU). "Reading an Always Already Written Life: Jacques Derrida's Biography."
Moulin, Joanny (Senior Professor of the Institut Universitaire de France, President of Biography Society, Professor of English Studies as AMU, biographer). "Biography in Contemporary France."
Sun Yongbin (Master of College of Foreign Language Studies at Nanjing University of Finance and Economics, Professor of English). "The Modernity of Life of Johnson: What Do We Learn from James Boswell?"
Tang Xiumin (Fellow of SJTUCLW, Professor of English). "Life Writing, Life of Objects, and Life of the Disabled/Illness: 'New' Forms in Western Biography."
Zhang Xinying (Professor of Chinese Literature at Fudan University, the Changjiang Scholar③, biographer). "The Second Half of Shen Congwen's Life and Biography of Shen Congwen."④
Allotment of Time
The two days' workshop is divided into 8 sessions, with 90 minutes to each. In every session except the French and the last sessions there is one speaker. The one-and-half-hour session includes the speaker's presentation, Q&A, and discussions around the speech. The speaker will speak between 45-60 minutes.
The eighth session is a forum for the participants to the workshop.
Registration Fee: RMB 800
Contact:
Email:ncdswyylt@163.com
Tel:+86-25-86718376
Dr. Cheng Yanqiu 13451823924
Prof. Sun Yongbin 13913936562